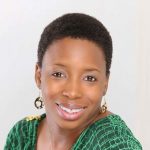 In September 1995, Tiffany Quinton of Houston was diagnosed HIV positive and was told that she only had a few weeks to live, but more than 22 years later, Quinton is still here, living, breathing, and enjoying life. She says it was only her faith and trust in God that allowed her to overcome what at the time seemed like a battle she could not win.
"I was 26 years old when I received the news that I had HIV," the 48-year-old Quinton recalled.
It hit me like a ton of bricks. The only way I got through the actual shocking fear of being HIV positive is that I had to turn to God….
"I asked God for two things: To let me live and to let my baby be ok," Quinton recalled. "I trusted and believed that God would hear my prayer and He did."
In fact, Quinton's son, Kyle, was born free of the HIV virus. Today, Kyle is a college student living a normal, healthy life.
"Some people saw and believed death was in my future, but God has used my life as a living testimony as to what God can do when you put your total trust in Him," Quinton stressed, before adding, "The hardest thing was to forgive. I had to forgive the guy that infected me because he didn't tell me that he was HIV positive. That was not an easy thing or an easy task."
But with God, everything is possible, so that's how I made it…..
Quinton's days today are filled with workshops and public speaking engagements to bring awareness and prevention of HIV.
"I try to live as God wants me to live now by educating others about it," she said. "Life does not go the way you plan it. Life goes the way God plans it. HIV, cancer, anything is almost like a mind game. You have to have faith. Your faith has to live strong in Jesus. Through faith, you can get through anything. I did."