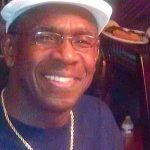 More than 58,220 U.S. military soldiers lost their lives during the Vietnam War, but for James Liddell, he says it's only by the grace of God and his faith in God that he survived the war and is alive and well today.
Liddell, 70, served in Vietnam from July 21, 1966, to July 21, 1967.
"While serving in Vietnam, I was wounded nine months after being in the country, which was April 21, 1967, at 9:30 in the morning," Liddell recalled. "We were on patrol going up a mountain, but we ran into an ambush. The Viet Cong had dug inside of the mountains, so we never saw them there."
I was shot five times with an assault rifle….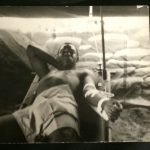 "Myself and two others were wounded," Liddell said. "My RTO (Radio Telephone Operator) was shot in the neck, and the bullet came out through his back. One of my flank men was shot in the arm. He lost that arm as a matter of fact."
Had it not been for the grace of God, we all could have gotten killed…
"That day we were supposed to have an air strike, which means our U.S. military was supposed to bomb that mountain before we started to patrol it, but for some reason they called it off, and to this day, I've never known why, and I've never understood why they didn't have the air strike," Liddell stressed. "Of course being shot five times was very, very painful. It was the most intense pain that I've ever experienced in my life."
After sustaining the five gunshot wounds, Liddell, a Gary, Indiana native, said he laid there wounded for more than an hour while the Viet Cong continued shooting and attacking, "but they never hit me again."
Reinforcements from the United States military eventually arrived…
"Our military helicopters came and shot into the mountains," Liddell said. "I was carried down out of the mountains and put on a helicopter."
Liddell noted that although he was on the helicopter, the nearest hospital was 75 miles away, and making it to that particular hospital with the Viet Cong still in the area, wasn't a sure thing.
"I had no weapons, no nothing," Liddell said. "I was in so much pain, and I was afraid of the helicopter being shot down. They flew me 75 miles to the hospital, and when I got there, they cut off all of my clothing. The only thing I had was a gauze and an IV, but thanks to God that I was able to make it until they were able to perform surgery."
One of the doctors told me that if one of the bullets were a half inch higher, I would have lost my leg, or if it were a foot higher, I would have been killed…..
"As for my wounds, I was shot in the groin area, my leg, buttocks, and abdomen," Liddell said, before adding, "Thanks be to God that I was able to survive that. This experience showed me that we all will go through things in life, but when you put your trust and faith in God into action, He will see you through it. I'm a living witness to it."