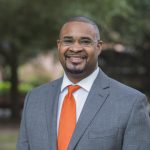 N.D. Cole is an award-winning journalist and licensed minister of the Gospel. He holds a Bachelor of Arts in Mass Communications, specializing in print Journalism; a Master of Arts in Theological Studies, and was inducted into Theta Alpha Kappa – The National Honor Society for Theology & Religious Studies in 2017.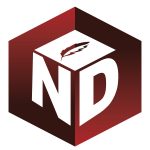 With more than 18 years of experience as a professional news journalist, Cole's work has appeared in The Houston Chronicle, The Bolivar Commercial in Cleveland, Mississippi, The News-Star in Monroe, Louisiana, and The Sun Herald in Gulfport, Mississippi.
Cole, who was nominated in 2016 as one of the Houston Metro areas Top 40 Under 40 by The Houston Business Journal, is active in his local community, serving as a volunteer chaplain at Memorial Hermann Hospital System in Sugar Land, Texas and a prayer team member for Houston's Premiere Contemporary Christian Music Radio Station, KSBJ 89.3 –– God Listens.
In addition, for the past 7 years, Cole has served as one of the ministers to children and youth enrolled in Awana and various other programs at his local church in Texas. Awana is an international evangelical Christian discipleship program for children and youth, ages 2 to 18.
Cole has also served as an Upward basketball coach, a program in which a half a million players at more than 2,000 churches in 47 states participate in camps, clinics, and leagues through Upward's Recreation Division promoting the discovery of Jesus through sports.
The Foreword for ND's upcoming book, The Book of Faith: 100 inspiring stories of faith from ordinary people like you and me, has been written by Dr. Eric "E.T." Thomas, listed as the #1 motivational speaker in the world.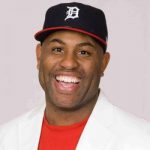 The Book of Faith is a book of testimonials that chronicles real stories of real people who had to step out on faith when it was all they had left. These 100 stories of faith are:
-NOT from celebrities
-NOT from the rich and famous
But are from 100 ordinary people from across the United States.
The Book of Faith comes with: 
100 headshot photos, and also lists the person's name, age, and residing city, which gives the reader an opportunity to visually look upon the person's face and see that this is a real person.
100 audio file recordings available for possible bonus audiobooks and film.
Each story is an average of 800 words or less. This narrative nonfiction Christian book is similar in pattern to Chicken Soup for the Soul.
ND is currently in the process of selecting a book agent, who will then work to select the best publisher through traditional publishing.
"After 13 months of interviewing and collecting testimonials of faith from Christians from across the country, my book, The Book of Faith is complete," Cole said. "A special thank you goes out to the more than 100 Christians who provided me with their stories of faith to encourage the people of God. Although I've been writing my entire life, I've never taken on a project of this magnitude. This book is by far my greatest work and accomplishment. To God be the glory!"
A Sneak-Preview of 10 of the 100 stories chronicled in ND's upcoming book  of faith:
HEALTH
"I survived a death diagnoses after contracting HIV"
-Tiffany Quinton, 48, Houston, TX
"I beat cancer"
-Ben Duncan, 76, Louisville, Kentucky
MILITARY
"I survived 5 gunshot wounds in Vietnam"
-James Liddell, 70, Gary, Indiana
"The day God let 1 phone call get through"
-Chauncey Dupree, 48, Plano, Texas
SPORTS
"I only had a 1% chance of receiving a college basketball scholarship, but I trusted God…and it worked"
-Zariah McInnis, 18, Sugar Land, Texas
"With God, my dream of playing in the NFL came true"
-Daniel Clark IV, 39, Country Club Hills, Illinois
DREAMS
"I was told I would never get published, but through faith in Christ, my book has sold all over the world"
-Margaree King Mitchell, 63, Kansas City, Kansas
"With God, my dream of becoming a doctor came true"
-Lorraine McKinney, 47, Houston, Texas
FINANCES
"My husband and I lost nearly everything, but our faith in Christ pulled us through"
-Rosalind Lee, 65, Sugar Land, Texas
"God provided for my family when we couldn't provide for ourselves"
-Clarence Woods, 66, Eldorado, Arkansas